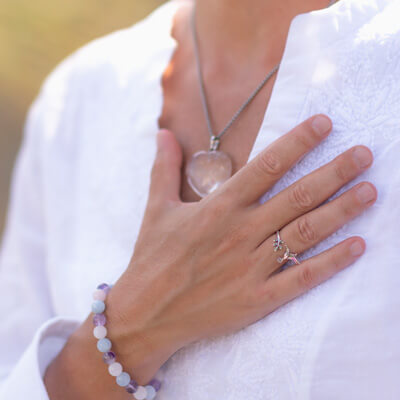 The Healing Center Denver Reviews
What Our Denver Patients Say
At The Healing Center Denver we love when patients share with us their feedback and comments after chiropractic care. Please read our patient testimonials below to see what other people have achieved through their tailored treatment plans with us.
Share your stories too! Click here to send us your feedback so that we can help to spread the word about the benefits of natural The Healing Center Denver care.
For more information, or to schedule an appointment contact us today.

Eternally Grateful
I began seeing Dr. Starling in 2013 after having some digestive issues. After following her recommendations, my life changed and I feel eternally grateful for how she helped me resolve my health issues. I continue to see her for adjustments and other health related concerns. I also she Erik Johnson who is an Acupuncturist. These two individuals are truly gifted and no matter what's going on with me, I feel so much better and more balanced and in harmony every time I see them. I would recommend The Healing Center not only for how much they've helped me, but also for the amazing staff. Walking into their offices is like a breath of fresh air; there is such a calming and peaceful feeling in this healing environment. They help you to live your BEST Life!
– Carol C.
Gained Knowledge and Confidence
Dr. Starling and The Healing Center have given me so much knowledge and confidence to take care of myself for the long term. Before working at The Healing Center, I had very little knowledge of alternative healthcare and had been facing some minor behavioral, digestive and hormonal problems along with depression. I quickly learned the importance of getting adjusted, as it reset my nervous system and helped tremendously with my ADHD symptoms, and also the role my diet and supplementation can play in my neurotransmitter production. After working with Dr. Starling, I have the tools for long term, optimal health and I also have the ability to listen to my body in a way that I had not been able to do before. I am so thankful to have been able to develop my health at The Healing Center.
– Anonymous
Well-Informed and Thorough
Dr. Starling at The Healing Center is the most well-informed and thorough doctor I've ever met. In my first visit she immediately found the little and big issues that I'm experiencing in my body – even the ones I wasn't even aware of. It's like the moment when a massage therapist pushes on a muscle you never knew was tight – except she does that for your entire body! This is my key to a long and amazing life – stop by to get yours!
– Dan R.
Able to Choose
When I first started seeing Dr. Starling at The Healing Center, my hips were completely bound up, and I was thinking that hip replacement was in my future. I have been seeing her steadily for several years, and she has done chiropractic and soft-tissue manipulation on me. I can now sit comfortably in a lotus position (that was never going to happen!) and I can hike for miles without problems. I ran into a number of digestive issues as I got older, and Dr. Starling has helped me identify foods that I am sensitive and allergic to. Eliminating those, along with sugar, has significantly cut down any inflammation in my body. The main thing is to follow her instructions, do what she says. She gives you the choice, and you have to take it.
– Mary Ann T.
Worth My Time
I'm a current patient at the Healing Center and worked there for 4 years. As an employee it was such an amazing place to work. Dr. Starling has given me access to a world I wasn't even aware existed. She has created an environment to empower people to live a life they love. When I started at the Healing Center I was a shell of myself and I left in love with my life and present to life's possibilities. I can never repay what this place and Dr. Starling has provided me!
As a patient, let's just say I wouldn't drive 45 minutes out of my way for an adjustment and an office visit if I didn't feel it was worth my time.
I don't know what I would do without this place. When I walk in the door everyone is ready to take care of me! From helping me get the supplements I need, keeping me hydrated by refilling my water bottle and making sure my next appointment is scheduled so I don't forget to take care of myself. As a new mom, who is autoimmune, and all the changes your body goes through I had no worries I would get back to feeling amazing because I have a team of support at the healing center.
– Danielle R.

The Healing Center Denver Reviews | (303) 721-9800